COACH; hypnotherapist; mentor, reiki energy worker, writer; inspirational speaker;  dancer; teacher; believer; a doer; adventurer; CREATOR; eternal optimist; dreamer; business owner; animal lover; traveler; Capricorn; SEEKER; health nut; LIFE ENTHUSIAST, and visionary.
Meet Erika: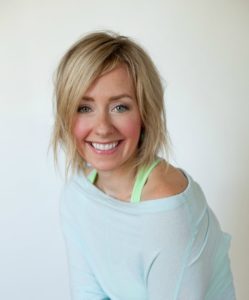 Erika Larsen is a Certified Intuitive Life Coach, Hypnotherapist, and Reiki Master. Life gets noisy and sometimes our humanity gets the best of us. A gift Erika has been blessed with is the ability to help people quiet their human-ness and tap into that still quiet voice inside where wisdom and clarity resides.
What I do, what Spirit does through me, is help people feel a little better day by day, revealing blind spots and discovering pathways to healing. When we heal ourselves we shine brighter and we light up the world. I'm beyond blessed to be living my purpose and helping people heal. I have a huge heart, a kind soul and a spicy-direct approach to life.
Being Authentic – How Erika found this work:
Through this soul-searching for "something more," Erika practically fell into coaching as her path illuminated before her.  It wasn't easy at first; Erika often says, "we spend our adult years healing what we experienced in our childhood. And, being a hypnotherapist and coach, one cannot work with integrity without walking the talk."
Being a healer isn't just a career choice, it's a calling.
As a child of divorce, addiction and suffering with a decade-long eating disorder in her youth along with chronic health issues, she's had lots of healing to do. "Coaching helped me find my path and hypnotherapy helped me find my light. It still amazes me how when you shine light into the dark places, the darkness disappears and your life begins to work for you." 
FOR FUN
When Erika is not seeing clients, she is volunteering for a local teens group, taking dance classes, rock climbing, expanding her spirituality, reading, meditating, writing, adding new tools to her "toolbox," and traveling. Erika feels alive and at peace when perusing creative endeavors like writing or art, meditating, exploring nature, playing on the water and with her rescue pup, Charli.
EDUCATION
Washington State University, BA
Seattle Life Coach Training, Life Coach Certification
Seattle Life Coach Training, Master Life Coach Certification
Bastyr University, Hypnotherapy Certification
Bastyr University, Weight Loss Hypnotherapy Certification
Holy Fire Usui Reiki, Level III Master Reiki Certification
CERTIFICATION
International Hypnosis Association, CHt