Past life regression hypnotherapy is a therapeutic technique for accessing a person's past life experience.  Many believe our souls reincarnate, a philosophy accepted by an average of 1 in 5 people and a central belief of the Hindu religion. As a hypnotherapist, Erika uses hypnosis tools to guide the client through accessing their past life memories for healing and understanding present life challenges such as fears, phobias, habits and chronic patterns. Spiritual exploration and meeting angels or spirit guides is another benefit of the past life regression experience some clients enjoy pursuing.
What to expect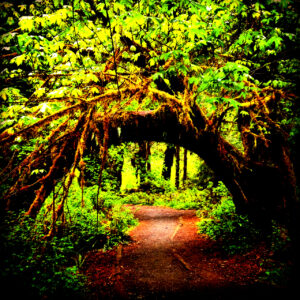 Past life regression is a fascination experience.  Some people feel as if they are witnessing a movie; feeling like they are an avatar in the staring role. Some people get bits and pieces of scenes without being able to make out the entire environment. Others can recall what era and nation they are in as well as what they are wearing, hear, smell and recognize their family members in the memory. It is also common for clients to live a past life of the opposite gender as well as recognize the souls of people from their current life in a past life memory.
Healing a Past Life
Many people move through significant events with detail and are able to relate it to issues in their present life. When these emotionally charged situations come up, we address the trigger and shift awareness to resolve core issues. These triggers can be things left unfulfilled in a previous life, include vows and contracts made, mistakes, trauma, guilt, death, loss, betrayal and more.  Gaining new awareness of these triggers and seeing them in fresh light helps transform the energy around the event and heal the soul.
Benefits of Past Life Regression
See relationships and people in new light
Release fears and phobias
Heal chronic patters and blocks
Relieve past life trauma
Gain clarity and spiritual awareness
Experience expanded consciousness between lives
Connect with spirit guides, masters and angels
Discover and align with current life purpose and potential
Increase intuitive gifts
Work With Erika
Contact me today for current program options and specials. 
Interested in discovering how we can work together? Email or call to set up a 20 minute complimentary phone consultation.
You might also like: