Relationship Coaching is a powerful and effective strategy for improving communication, enhancing intimacy, navigating conflicts and increasing overall fulfillment and feelings of love in a relationship.
Some of the most common complaints and struggles people experience in relationships are knowing how to speak effectively to their spouse in a healthy, direct and compassionate way. Many times one party or more will feel they are not being heard or getting their needs met – feeling a vast space between both parties resulting in a loss of connection and intimacy.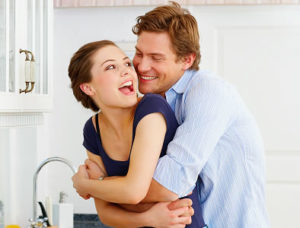 Women and men approach relationships differently and often lack the tools to bridge communication gaps successfully, speak their truth, and receive the support, validation or love they are needing. Having a greater awareness of the way your partner or the opposite sex operates and approaches the relationship is invaluable to having a fulfilling, healthy loving relationship.
Relationship coaching works with one or both parties, together and separate, in addressing the overall goals in the relationship, exploring deeper awareness of self and the other party, and creating a clear roadmap to achieving desired goals.
Some clients report feeling like they are walking on eggshells, worried about the fate of the relationship while others simply want to strengthen an already healthy growing relationship. Many clients are searching for new friendships, healthier familial bonds, or improved workplace communication.
Relationship coaching combined with hypnotherapy addresses the root cause of struggles within relationships, with a positive results-oriented approach.
COMMON RELATIONSHIP COACHING TOPICS:
walking on egg shells

getting needs met

deepening intimacy

feeling connected

healthy communication

boundary setting

understanding opposite sex/party

balancing masculine/feminine energies

overcome triggers

projection

self-esteem/confidence

improved self-awareness

exploration of love language

getting on the same page

creating relationships mantra, theme, goals and more…
RELATED MATERIALS:
1:1 SERVICE OPTIONS:
Contact Erika today for more information on relationship coaching, current program options, and specials. 
Sessions are available via phone, Skype or in-person. EMAIL OR CALL today to make an appointment or complimentary phone consultation. Erika is located on the Eastside, for convenient access to surrounding neighborhoods like Redmond, Bellevue, Kirkland and Seattle.