MASTER YOUR MIND WITH THE POWER OF HYPNOSIS 
While often misunderstood, hypnosis is a powerful tool for behavior change and trauma resolution. Most assumptions about hypnosis focus on stage hypnosis. However, there is more to hypnotherapy than simply entertainment.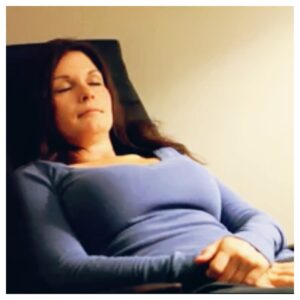 As a professional hypnotherapist, Erika focuses on exploring the core cause of issues in your subconscious mind for results oriented changes. Hypnotherapy is an inside-out process for rapid healing, resolution, relaxation and transformation. Hypnosis also provides suggestions the subconscious mind can act on in positive ways. Erika will work closely with you to understand the results you'd like to achieve and the most appropriate approach for you.
If you are interested in how hypnotherapy, Erika encourages you to set up a complimentary phone consultation to discover how hypnotherapy can support you in achieving your personal wellness goals.
HYPNOTHERAPY SERVICES INCLUDE:
Past Life Regression
Smoking Cessation
Weight-loss/Management
Stress/Anxiety
Fears/Phobias
Pain Management
Creativity
Relationships
Trauma Resolution
Public Speaking
Loss/Heartbreak
Unhealthy Habits
Athletic Performance Preparation
YOU MAY ALSO LIKE:
Hypnotherapy for Smoking Cessation
RESOURCES:
American Society of Clinical Hypnosis 
Encyclopedia of Mental Disorders 
SERVICE OPTIONS:
---
Contact me today for current program options and specials.
---
Interested in discovering how we can work together? Email or call to set up a 20-minute complimentary phone consultation. Erika's hypnotherapy business is located on the Eastside for convenient access to surrounding neighborhoods like Redmond, Bellevue, Kirkland, and Seattle